Recently ive noticed my laptop kept getting hotter and hotter and yesterday it bsoded in the middle of me php coding so that was it. I decided i needed to cool it.
My first idea was to use a folder and put a hole in it just where the cpu fan was. This worked well and my leg wasnt burning. but the noisy fan was still comming on and off the WHOLE time. so that was getting anoying. So i decided to use a fan out of my broken xbox. But then i had to find out how i was going to power it, after awhile i decided usb would be the best option. constant flow and it will only b on when the laptop is on. So i ripped apart an old usb cable And connected the red wire to the red and black to black, then plugged it in. IT WORKED. i was happy. I was glad i picked the usb as its only 5v thus its not noisy. I stuck the fan in the folder where the hole was. i put the air blowing upwords.
An hour later i noticed the fan in teh laptop had not come on since i put in this new fan. an hour later I started hearing the fan of the xbox though. It was trying to suck in enough air at such a high angle it was impossible. Also the fan was starting to ware out.
So suddenly i knew this was not the best option.
So i went back to the drawing board.
This time i decided to use the box one of my old mainboard had came in.
There was plenty of room and i could stick the fan at the back and get the air to blow round the box up into the hole. thus cooling the cpu much more efficently.
Also i ripped the fan off an old p3 and stuck it on instead of the xbox one.
Im very bad at wireing but it works so im happy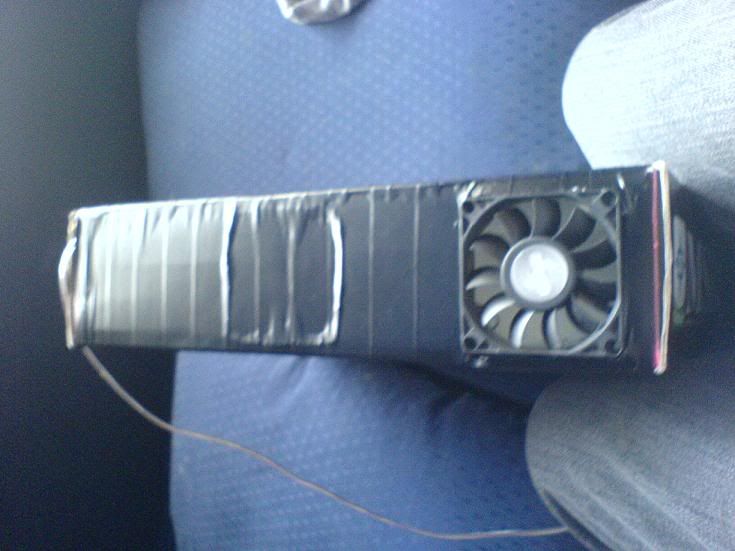 Above, you can see there WAS 2 holes. this was cos i tried to put in the xbox fan as well but suddenly both fans were running way to slow and created alot of noise.
Above, you can see my problem, its very big. which is why i favored the folder. I have an idea to make the front drop and have a high back on it.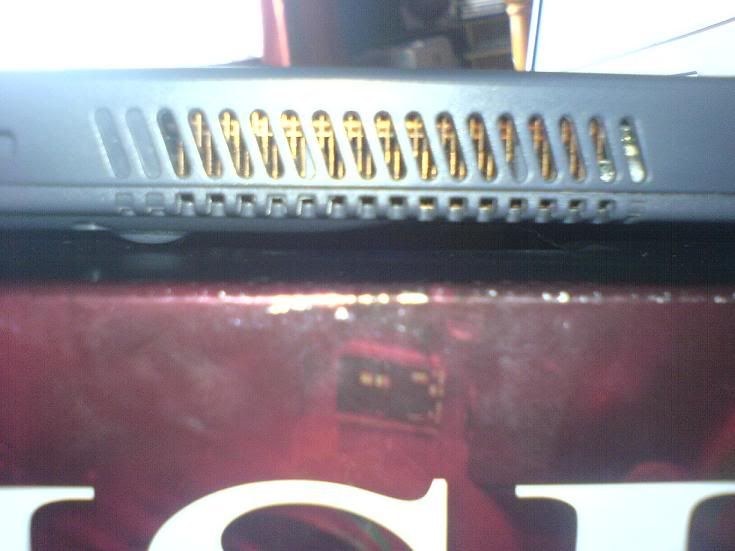 The 2nd box is much better, Very little noise as the fan can suck in air easly. and it blows straight up into the processor.
I am happy with this mod(more addon than mod) ill post more as im thinking of getting smaller fans (bridge ones) and trying with a folder again(putting them on the edge of the folder).
If anyone has any ideas for it please tell me
Ive tried to put leds in but there is not enough voltage